Holy Day Sermons
Archive of great messages to teach about the Holy Days - and God's Plan for Mankind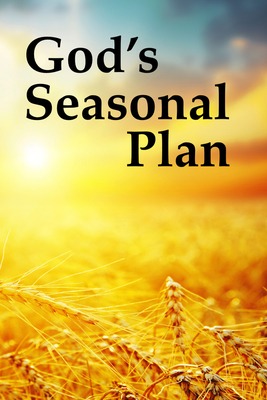 God gave mankind Holy Days so that each year we can rehearse "what is important", so we would not neglect or forget these lessons.
Here is an archive of some powerful Holy Day sermons, to help you to know and be reminded of "what is important".
For Best performance, right click the files, and "save as" to save them to your local PC, and then click the file to play it.
General Messages about the Holy days:
GeorgeR-HolyDaysVsHolidays2014.mp4
GeorgeR-ShouldChristiansObserveHolidaysOrGodsHolyDays2011.mp4
The weekly Sabbath:
GeorgeR-KeepingTheSabbathHoly2013.mp4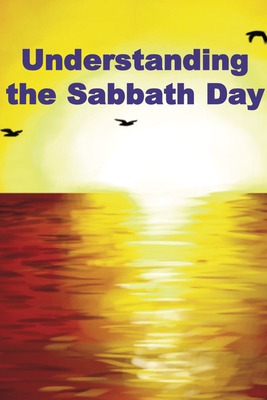 RichardD-K-Sabbath2013.mp4
Passover:
AdamD-K-TimingOfPassover2014.mp4
AdrianD-K-DiscerningTheBodyOfChrist2014.mp4
GeorgeR-AsWeApproachThePassover2013.mp4
GeorgeR-AsWePrepareForThePassover2013.mp4
GeorgeR-PassoverCuringTheDiseaseCalledSin2013.mp4
GeorgeR-PassoverOrEaster2011.mp4
GeorgeR-PreparingForThePassover2014.mp4
GeorgeR-PreparingForThePassover2015.mp4
GeorgeR-WhyDoWeObserveThePassover2013.mp4
GeorgeR-WorthyIsTheLamb2011.mp4
HoraneS-K-ImplicationsOfThePassover2014.mp4
JanK-LordsPassover2015.mp4
MurrayP-K-ExaminingOneselfBeforePassover2011.mp4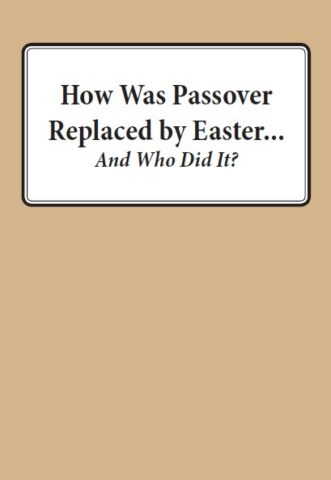 Days of Unleavened Bread:
AdrianD-DealingWithTheActiveIngredient2011.mp4
GeorgeR-3DaysAnd3Nights2013.mp4
GeorgeR-CelebratingOurFreedomInChrist2013.mp4
GeorgeR-FirstDayOfUnleavenedBread2012.mp4
GeorgeR-FirstDayOfUnleavenedBread2013.mp4
GeorgeR-ProblemOfSin2012.mp4
GeorgeT-WildernessJourney2014.mp4
HoraneS-BeYouUnleavened2011.mp4
HoraneS-FirstfruitsOfTheResurrection2013.mp4
RichardD-K-PreparingForTheDaysOfUnleavenedBread2012.mp4
RichardD-K-RealityOfChristsResurrection2014.mp4
Pentecost:
AdrianD-GatheredWithOneAccord2012.mp4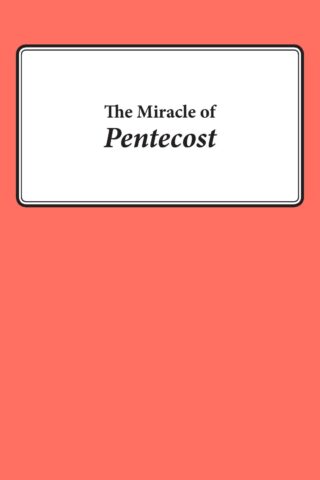 GeorgeR-FeastOfWeeks2013.mp4
GeorgeR-FeastOfWeeksGettingOurLivesInOrder2015.mp4
GeorgeR-FirstDayOfTheWeeks2013.mp4
GeorgeR-K-Pentecost2014.mp4
GeorgeR-Pentecost2011.mp4
GeorgeR-SpiritOfPentecost2012.mp4
GeorgeR-WhenDoesTheCountTowardsPentecostBegin2012.mp4
HoraneS-PowerOfPentecost2012.mp4
RichardD-K-TimingOfPentecost2013.mp4
Feast of Trumpets:
GeorgeR-FeastOfTrumpets2012.mp4
Day of Atonement:
GeorgeR-DayOfAtonement2011.mp4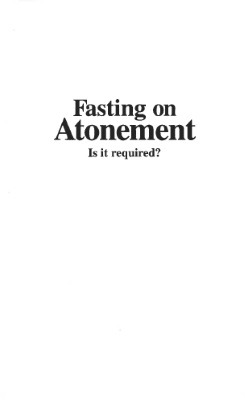 RichardD-K-Atonement2011.mp4
Feast of Tabernacles:
 –2020 Feast Sermons Collingwood (Youtube, MP4, MP3)
 – 2019 Feast Sermons Collingwood (MP3)
 – 2018 Feast Sermons Collingwood 
 – 2017 Feast Sermons Collingwood (MP3)
 –2016 Feast Sermons Collingwood (Youtube)
– 2015 in St Catharines (Youtube) 
– 2014 in Leamington, Canada (MP3)
=====================================================
 –Youtube 10 Videos – Feast of Tabernacles 2017 in Myrtle Beach
– Youtube 18 videos – Feast of Tabernacles 2017 in St Petersburg
 – MP3 – 13 Audio Sermons – Feast of Tabernacles 2017 in Collingwood, Canada
– Youtube 9 videos – Feast of Tabernacles 2017 in Land Between the Lakes
– Youtube 20 Videos – Feast of Tabernacles 2016 in St Petersburg
– Youtube 7 Videos – Feast of Tabernacles 2016 in Collingwood, Canada
– Youtube 20 Videos – Feast of Tabernacles 2015 in St Petersburg
– Youtube 12 Videos – Feast of Tabernacles 2015 in St Catharines, Canada 
– Youtube 19 Videos – Feast of Tabernacles 2014 in St Petersburg
– MP3 – 14 Audio Sermons – Feast of Tabernacles 2014 in Leamington, Canada
– Youtube 12 Videos – Feast of Tabernacles 2013 in St Petersburg
– Youtube 9 Videos – Feast of Tabernacles 2012 in St Petersburg
– Youtube 12 Videos – Feast of Tabernacles 2011 in St Petersburg
– Youtube 9 Videos – Feast of Tabernacles 2010 in St Petersburg
– Youtube 8 Videos – Feast of Tabernacles 2009 in St Petersburg
AdrianD-AbundanceOfPeace2011.mp4
CharlesG-WhatTheKingdomOfGodMightBeLike2011.mp4
GeorgeR-DoesGodsGraceNullifyHisLaw2011.mp4
GeorgeR-FirstNight2011.mp4
GeorgeR-MakingTheKingdomOfGodYourPriority-2011.mp4
GeorgeR-SecondComingATimeOfRefreshing2011.mp4
Horane-EyeHathNotSeen2011.mp4
HoraneS-OurLordGodOmnipotentReigns2011.mp4
MurrayP-HoldingPowerAtAllCosts2011.mp4
MurrayP-Youth2011.mp4
AdrianD-BeastsOnALeash2012.mp4
AdrianD-CountItAllJoy2012.mp4
GeorgeR-1stDay2012.mp4
GeorgeR-3rdDay2012.mp4
GeorgeR-PreparingForTheFeastOfTabernacles2012.mp4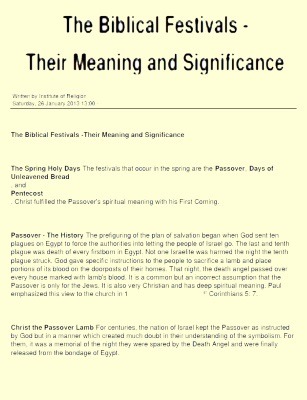 VanceS-4thDay2012.mp4
RichardD-K-SpiritualChangeAndTheFeastOfTabernacles2013.mp4
CgiBurlington-FOT2014-00-MurrayPalmatier-OpeningNightMessage.mp3
CgiBurlington-FOT2014-01-GeorgeRamocan-Day1AM.mp3
CgiBurlington-FOT2014-02-JohnReedy-Day1PM-Garden.mp3
CgiBurlington-FOT2014-03-MurrayPalmatier-Day2-BuildingTemple.mp3
CgiBurlington-FOT2014-04-AdrianDavis-Day2BIbleStudyHebrews11.mp3
CgiBurlington-FOT2014-05-GeorgeRamocan-Day3-OurCalling.mp3
CgiBurlington-FOT2014-06-JohnReedy-Day4-Faith.mp3
CgiBurlington-FOT2014-07-MikeJames-Day5-KingdomVision.mp3
CgiBurlington-FOT2014-08-JanKowalczyk-Day6YouthDay-Baptism.mp3
CgiBurlington-FOT2014-09-Various-Day6-FunNight.mp3
CgiBurlington-FOT2014-10-AdrianDavis-Day7-Esther.mp3
CgiBurlington-FOT2014-11-MurrayPalmatier-Day7-Bible Study-Judging.mp3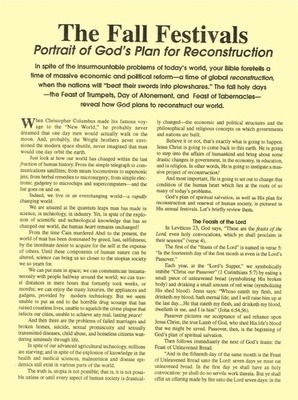 CgiBurlington-FOT2014-12-MikeJames-LastGreatDayAM.mp3
CgiBurlington-FOT2014-13-AdrianDavis-LastGreatDayPM-CovenantCommunity.mp3
CliftonBuchanan-2ndDay2015.mp4
EdS-3rdDay2015.mp4
GeorgeR-1stDay2015.mp4
CgiCanada-Feast2016-BroTony-4thDay.mp3
CgiCanada-Feast2016-BroTony-4thDay.mp4
CgiCanada-Feast2016-DavidTownson-2ndDay.mp3
CgiCanada-Feast2016-DavidTownson-2ndDay.mp4
CgiCanada-Feast2016-DougCoish-2ndDay.mp3
CgiCanada-Feast2016-DougCoish-2ndDay.mp4
CgiCanada-Feast2016-GeorgeR-1stDay.mp3
CgiCanada-Feast2016-GeorgeR-1stDay.mp4
CgiCanada-Feast2016-GeorgeRamocan-3rdDay.mp3
CgiCanada-Feast2016-GeorgeRamocan-3rdDay.mp4
CgiCanada-Feast2016-JeffReed-6thDay.mp3
CgiCanada-Feast2016-JeffReed-6thDay.mp4
CgiCanada-Feast2016-ZionH-5thDay.mp3
CgiCanada-Feast2016-ZionH-5thDay.mp4
CGI-FOT2017-Day1-AdrianDavis-GodsRescueMission.mp3
CGI-FOT2017-Day1-MurrayPalmatier-Nebuchadnezzar.mp3
CGI-FOT2017-Day2-JanKowalczyk-BibleStudy-SalvationProcess.mp3
CGI-FOT2017-Day2-RickDubler-Joseph.mp3
CGI-FOT2017-Day3-AdrianDavis-RoleOfAtonementTabernacles&Us.mp3
CGI-FOT2017-Day3-ZionHezekiah-WhatWhyHowToKeepTheFeast.mp3
CGI-FOT2017-Day4-RickDubler-Ecclesiastes.mp3
CGI-FOT2017-Day5-MurrayPalmatier-Don'tAbdicateYourCrown.mp3
CGI-FOT2017-Day6-JanKowalczyk-JesusInTheBookOfJohn.mp3
CGI-FOT2017-Day7-AdrianDavis-BibleStudy-Philippians.mp3
CGI-FOT2017-Day7-LouisAnane-RaceForTheCrown.mp3
CGI-FOT2017-Day8-AdrianDavis-Genesis&Revelation.mp3
CGI-FOT2017-Day8-BernardWilson-RoyalKings&Priests.mp3
Last Great Day:
LastGreatDay2011.mp4
LastGreatDay2012.mp4
CGI-FOT2017-Day8-AdrianDavis-Genesis&Revelation.mp3
CGI-FOT2017-Day8-BernardWilson-RoyalKings&Priests.mp3