Infuse Great Commission
Some tools to help you fulfill the Great Commission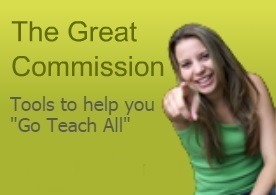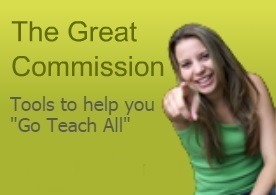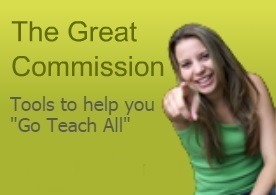 We were not called and chosen just to gain our own salvation, but rather to be disciples of Jesus Christ. On the basis of the authority of Jesus we are to, "Go and make other disciples."
Remember the last words of Jesus, "All authority in heaven and on earth has been given to me. Therefore go and make disciples of all nations, baptizing them in the name of the Father and of the Son and of the Holy Spirit, teaching them to obey everything I have commanded you. And surely I will be with you always, to the very end of the age" (Matthew 28:18-20).
"Making disciples," means teaching others how to follow Jesus, to submit to Jesus as master and to take up His mission of compassionate service. Notice we are to go to all the nations. This is called the Great Commission.
The original disciples had been trained well by Jesus Himself, and they had seen the risen Lord. They were ready to teach people all over the world to obey all the commands Jesus had given. This also revealed to the disciples there would be a lapse of time between Jesus' resurrection and His second coming. It is during this lapse of time Jesus' followers have a mission to do. Evangelize, baptize and teach people about Jesus so those who do learn Jesus' message could do the same. The Good News of the gospel was to go forth to all the nations. With this same authority, Jesus still commands us to tell others the Good News and make them disciples for the Kingdom!
Provided below are some tools to help you fulfill the Great Commission:
Section 1: Contact Information
Section 2a: CGI Audio List
Section 2b: CGI Literature List
Section 3: Communication
Section 4: CGI Church Directory
Section 5: Statement of Beliefs
Section 6: Volunteer
Section 7: Topical Scripture List
Section 8: Women's Ministry
Section 9: The Evidence
Section 10: Relate