Here is the audio from a successful event!  43 attendees (23 visitors!)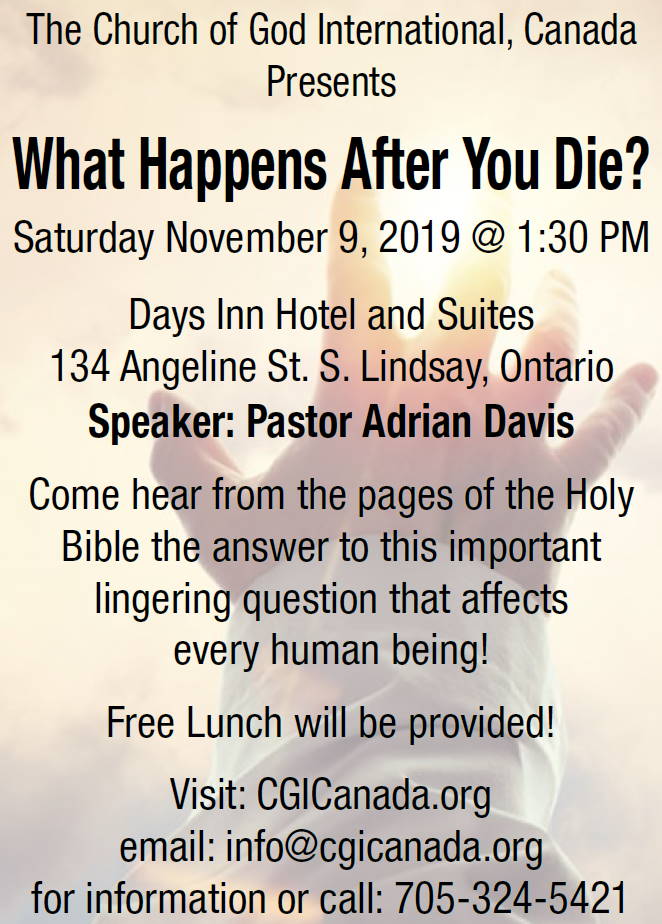 The Church of God International, Canada
Presents
What Happens After You Die?
Saturday November 9, 2019 @ 1:30 PM
Days Inn Hotel and Suites
134 Angeline St. S. Lindsay, Ontario
Speaker: Pastor Adrian Davis
Come hear from the pages of the Holy Bible the answer to this important lingering question that affects every human being!
Parking is Free!
Visit: CGICanada.org email: [email protected] for information or call: 705-324-5421