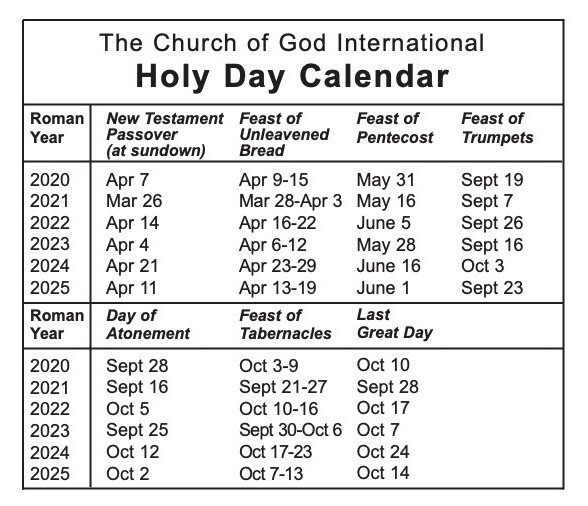 50 Day Count to Pentecost 2022  (by Murray Palmatier)
1
Good morning everyone. After a very inspiring beginning to the Festival season these last three days, we now begin the daily process of counting to 50. We take our instructions from God Himself:
Leviticus 23:15-16 And ye shall count unto you from the morrow after the sabbath, from the day that ye brought the sheaf of the wave offering; seven sabbaths shall be complete: Even unto the morrow after the seventh sabbath shall ye number fifty days; and ye shall offer a new meat offering unto the LORD.
So, today is Day 1 when the first cut was offered and ACCEPTED by God as the Firstfruits. This pictures not just the resurrected Messiah, but that He presented Himself to His Father and was ACCEPTED as the perfect sacrifice and Firstfruits.
After having already been resurrected for several hours, His journey was not yet complete:
John 20:17 Jesus saith unto her, Touch me not; for I am not yet ascended to my Father: but go to my brethren, and say unto them, I ascend unto my Father, and your Father; and to my God, and your God.
Have a blessed day and remainder of the Feast of Unleavened Bread.
2
Good morning everyone. Today is Day 2 of Week 1 of the count. Even though Israel began their departure from Egypt with the beginning of the Feast of Unleavened Bread, it took all week for them to make the full trek out of the nation. Leaving our past lives of sin and bad habits takes time – and the bulk of the work happens after the spiritual high of days like Passover and High Holy Days. Keep on trekking, brothers and sisters.
Numbers 33:5-10
Then the children of Israel moved from Rameses and camped at Succoth. They departed from Succoth and camped at Etham, which is on the edge of the wilderness. They moved from Etham and turned back to Pi Hahiroth, which is east of Baal Zephon; and they camped near Migdol. They departed from before Hahiroth and passed through the midst of the sea into the wilderness, went three days' journey in the Wilderness of Etham, and camped at Marah. They moved from Marah and came to Elim. At Elim were twelve springs of water and seventy palm trees; so they camped there. They moved from Elim and camped by the Red Sea.
3
Good morning brothers and sisters. Today is Day 3 of Week 1 of our count to 50. Following His resurrection and acceptance as the First of the Firstfruits, Christ spent 40 days with His followers. The Gospel writers take time to cover some of these events. After His resurrection at the end of the third day, we now find ourselves at the beginning of this 40 day period and this takes us up to the beginning of the final week of the count. Luke, at the beginning of Acts, gives us the reason behind these 40 days.
Acts 1:1-3
The former treatise have I made, O Theophilus, of all that Jesus began both to do and teach, Until the day in which he was taken up, after that he through the Holy Ghost had given commandments unto the apostles whom he had chosen: To whom also he shewed himself alive after his passion by many infallible proofs, being seen of them forty days, and speaking of the things pertaining to the kingdom of God.
4
It's a beautiful Wednesday morning here in the Hamilton area – hope the same for where you are – on this 4th day of Week 1 of the Feast of Weeks. As we noted yesterday, the 40 days that Christ spent on Earth following His resurrection are full of meaningful interactions with those who would be witnesses. When reading through Luke 24, I cannot help but see the importance of the Hebrew Scriptures in understanding the fullness of the Gospel.
Luke 24:25-27
Then he said unto them, O fools, and slow of heart to believe all that the prophets have spoken: Ought not Christ to have suffered these things, and to enter into his glory? And beginning at Moses and all the prophets, he expounded unto them in all the scriptures the things concerning himself.
Then a miracle happened in v.31:
And their eyes were opened, and they knew him.
5
Good morning everyone! It is the penultimate day of the Feast of Unleavened Bread (nice word,  eh!) and today is Day 5 of the count to 50. Exodus tells us that God led the way, not Moses, out of Egypt with the pillars of fire and cloud. We see He was leading from the very beginning.
Exodus 13:20-22
And they took their journey from Succoth, and encamped in Etham, in the edge of the wilderness. And the LORD went before them by day in a pillar of a cloud, to lead them the way; and by night in a pillar of fire, to give them light; to go by day and night: He took not away the pillar of the cloud by day, nor the pillar of fire by night, from before the people.
We get some additional details in later Books of Moses (e.g. Numbers 33), but in the real-time account in Exodus, this is the last we read of Israel until they come to the Red Sea at the end of the first week.
Have a very blessed end to the Feast when the high Sabbath arrives this evening.
6
…and just like that, the Feast of Unleavened Bread is over for another year…almost. We have one more day together on this high Sabbath day.
Today is Day 6 of the count to 50, on this Last Day of Unleavened Bread. I hope this was a productive one for the Body of Christ. May the lessons you learned, the old habits you put off, the closeness you developed with God, Christ and the brethren propel you into a year of deep spiritual growth.
As we close the Feast this year, I am reminded of the words of Paul:
1 Corinthians 5:6-8
Your glorying is not good. Know ye not that a little leaven leaveneth the whole lump? Purge out therefore the old leaven, that ye may be a new lump, as ye are unleavened. For even Christ our passover is sacrificed for us: Therefore let us keep the feast, not with old leaven, neither with the leaven of malice and wickedness; but with the unleavened bread of sincerity and truth.
While this was meat in due season for the spring feast, it's truths hold fast year round. This is how we should govern our lives at all times. May today be edifying for His Body.
7
What a blessing to be able to keep TWO Sabbaths, back to back. I hope your Feast of Unleavened Bread was impactful, that it reinvigorated you as we start out another year of Festival-keeping.
Today marks the end of the WEEK ONE of the Feast of Weeks. We are on Day 7 of the Count to 50.
Many years ago, we were encouraged to use Peter's list of seven Godly characteristics as a personal study point during the seven Feast of Weeks. We'll use the seven Sabbaths to review them. Let's start first by noting why Peter started his second epistle with this multi-faceted admonition.
2 Peter 1:2-4
Grace and peace be multiplied to you in the knowledge of God and of Jesus our Lord, as His divine power has given to us all things that pertain to life and godliness, through the knowledge of Him who called us by glory and virtue, by which have been given to us exceedingly great and precious promises, that through these you may be partakers of the divine nature, having escaped the corruption that is in the world through lust.
This journey through these qualities represents the path to "godliness" – we may want to substitute the word "completion" or "telios" in Greek.
Peter then begins with an assumption that this requires "faith" to begin. An internalized belief that there is a mighty God, His Son is the Savior and Messiah, and that there is a need and a reason to give your life completely (with diligence) to them.
V.5: But also for this very reason, giving all diligence, add to your faith virtue.
"Virtue" comes from the Greek word "arete" (G703) and means "moral goodness, moral excellence, or purity".
After beginning with an assumption of faith, why would Peter be led to begin the path to completeness with "virtue"? Something to consider as we come out of Unleavened Bread having focused on putting sin out of our lives.
Have a very blessed Sabbath.
8
It is a beautiful Sunday morning here as we begin Week 2 of the Feast of Weeks. Today is Day 8 of the count to 50.
As I studied the concept of virtue yesterday, a couple of interesting things I'd like to share. The KJV version of 2 Pet 1:3 says that God called us "to glory and virtue". While that IS true, the Greek word for "to" is dia (G1223) and means "because of" or "on account of". Other translations render it a little better that He called us "by glory and virtue" – or as the Complete Jewish Bible states:
2 Pet 1:3
God's power has given us everything we need for life and godliness, through our knowing the One who called us to his own glory and goodness.
This reminds me of all the times in the Law and the Prophets that He tells us what He does that His Name might be glorified. This moral goodness we put on points people to Him and to Jesus Christ – as true covenant people are meant to do.
Secondly, the use of arete in the Septuagint (Greek translation of the Old Testament) always points to God's glory or praises. There are only 6, so feel free to check them out:
Isa 42:8, 12; Isa 43:21; Isa 63:7; Hab 3:3; Zec 6:13.
9
Good Monday morning everyone! Today is Day 2 of Week 2, and Day 9 of the count to 50.
Let's go back to the Exodus account today and check in on the Israelites after finally and completely departing Egypt. They broke out into praise of the God of their Fathers and sung a hymn of worship acknowledging all that God DID for them. The verbs that are used are presented in a very active sense so that the message was clear – this was HIS victory. The opening verse of the hymn is repeated at the end.
Exodus 15:1 (and v.21)
Then sang Moses and the children of Israel this song unto the LORD, and spake, saying, I will sing unto the LORD, for he hath triumphed gloriously: the horse and his rider hath he thrown into the sea.
The verb thrown in Hebrew means to "cast, hurl, or shoot". As one commentary notes, picture God personally reaching down from heaven and casting each member of Pharaoh's army into the Red Sea. It is a magnificent hymn that points us to His greatness.
10
Good morning on this 10th day of our count to 50 – Day 3 of Week 2. Staying in the Exodus account today (beginning at chapter 15, verse 22), we find the Israel three days out from the crossing of the Red Sea – that miraculous event they had just broke out in worshipful praise over. Recall their realization of the power of God through the previous week's events. How quickly one event sidetracked their faith and caused them to blame Moses for the situation they were in! God quickly reminded them of the power of His mighty hand with the healing of the waters for drinking. Then God presented them with an interesting if/then point to the covenant with Israel:
Exodus 15:26
And said, If thou wilt diligently hearken to the voice of the LORD thy God, and wilt do that which is right in his sight, and wilt give ear to his commandments, and keep all his statutes, I will put none of these diseases upon thee, which I have brought upon the Egyptians: for I am the LORD that healeth thee.
Faith to follow God wherever He leads in return for a promise to protect and/or heal against diseases because of obedience (and v.25 called this a test)…food for thought!!!
11
It's a little chilly here this morning on Day 11 of the count to 50. Today is Day 4 of Week 2. Let's go back to Matthew's account of the Feast of Weeks period for an interesting story when the chief priests bribed the guards of Christ's tomb. Before we get to the consequences of their lies, let's notice the absurdity.
Matt 28:13
"Tell them, 'His disciples came at night and stole Him away while we slept.'"
So, you were all fast asleep, but you can absolutely attest to His body being robbed from the grave?
You're also willing to accept a death punishment for your failure as guards and soldiers – check out other accounts of jail guards in Acts (e.g. Acts 12) whose lives were on the line for a lost prisoner.
Yet, they accepted the short term profit of cash to attest to this absurdity.
This was the origin of the lie that Christ was never resurrected – a hurdle the Apostles battled for the rest of their lives – and we continue to do so today.
Matt 28:15b
"…and this saying is commonly reported among the Jews until this day."
The chief priests, of all people, responsible for this lie that has plagued the Jews, and one we will need to overcome if we are to turn them back to Christ as Paul tells us in Romans 11! Have a blessed day. (edited)
12
Busy day ahead so getting an early start to this 5th day of the 2nd week of the Feast of Weeks – overall, Day 12 of 50. It's below zero this morning here – hopefully for the last time this spring!
The account in Mark of what took place during the Feast of Weeks is quite short. Following the resurrection, he recaps some of Christ's appearances which happen to be covered in more detail by other gospel accounts. He closes his gospel account acknowledging one of the main reasons for Christ's 40-day presence on the earth before ascending to The Father where He remains today.
Mark 16:20
And they went forth, and preached every where, the Lord working with them, and confirming the word with signs following. Amen.
Confirming Christ's resurrection in light of all of the accompanying signs takes on more meaning with the passages we read yesterday. Cancel culture was alive and well even then with the elite of the time working hard and paying off people to claim the resurrection never happened. The evidence began with Christ's 40 days, and was communicated first by the Apostles and those like Mark who worked with them to preserve the Word! Have a very blessed day.
13
Sabbath is almost here once again – which means we are on Day 6 – of week 2 this time. Overall, this is Day 13 of the count to 50. Back to the Exodus account.
After witnessing another miracle by the hand of God when the bitter waters of Marah were made sweet, it did not take long for Israel to lose focus. We now come to the 15th day of the 2nd month – still a couple of weeks away. Having been a month into their journey, they started to miss the food of Egypt. Revisionist historians are not the most trustworthy of record-keepers…but they certainly influenced the entire congregation to support their complaints. So God miraculously provided quail for them in the evening and manna in the morning. We can delve into more on these items another day. Note what they were to reminded of each evening and each morning as they ate.
Exodus 16:6-7a
And Moses and Aaron said unto all the children of Israel, At even, then ye shall know that the LORD hath brought you out from the land of Egypt: And in the morning, then ye shall see the glory of the LORD;
Since they would have quail every night, there would be no need to long for the meat pots of Egypt…and they would remember that they are NO LONGER in Egypt…and to act that way! Secondly, the provision of manna each morning upon rising from their sleep was to be a reminder at the start of their day of the glory (splendour, honour, power, majesty) of God.
It seems, as God began to work with a people that were to be the shining example for other nations, that they were to see His power and presence in every waking moment of their day…at the beginning and at the end…attending to every need. How can it be that we so easily forget when there are so many reminders?
Have a safe day of preparation!
14
Sabbath greetings to everyone as we come to end of Week 2. This beautiful Sabbath is Day 14 of our count to 50.
As mentioned last week, we'll take the Sabbath posting to focus in on Peter's progressive list of seven qualities to build in our discipleship.
2 Peter 1:5
And beside this, giving all diligence, add to your faith virtue; and to virtue knowledge."
There are so many ways we can take this, but let's begin with context. This is not referring to general knowledge, trivia, or deep philosophies of this world. Rather, Peter is referring to the knowledge of God and of Jesus Christ – and says so three other times between verses 2 and 8. Once you've decided to make this your way of life (through faith and a commitment to pure living), we build upon this by increasing our knowledge of God and Jesus Christ. This is such a deep subject that we'll spend a few days exploring. Before we can reach the more mature stages of understanding and wisdom, we must immerse ourselves in the knowledge of His Word. Beginning with the Torah, God outlines His expectations for true disciples of Christ to live their lives by. What key scriptures on knowledge come to mind? How about:
Proverbs 1:7
The fear of the LORD is the beginning of knowledge: but fools despise wisdom and instruction.
John 17:3
And this is life eternal, that they might know thee the only true God, and Jesus Christ, whom thou hast sent.
I look forward to exploring this topic a little more deeply as we proceed through the week. Feel free to share your thoughts, and have a wonderful Sabbath.
15
Good morning brothers and sisters as we begin the 3rd week of the Feast of Weeks. Today is Day 15 of our count to 50.
Staying with this week's theme of knowledge from 2 Peter 1:5, its placement near the beginning of Peter's progressive list, we can see why scriptures tell us to grow in grace and knowledge. They form the foundation from which we grow. The Proverb I recounted yesterday directly correlates knowledge with wisdom. Further on we see,
Proverbs 2:6: For the LORD giveth wisdom: out of his mouth cometh knowledge and understanding.
This book of spends its first several chapters laying out the case for wisdom. In its most mature form, the Holy Spirit allows us to take knowledge (facts), develop a deeper understanding of what knowledge really means (understanding) and then most importantly why it matters (wisdom). When we consider that The Bible is the source of God's knowledge, we cannot help but continue to study it daily so that the knowledge we glean, through the power of God's Holy Spirit, can become understanding and then wisdom. We see this hierarchy further explained for us.
Proverbs 4:7 Wisdom is the principal thing; therefore get wisdom: and with all thy getting get understanding.
More to come on this fascinating subject – have a safe and blessed day.
16
Good morning everyone on Day 16 of 50 – today is Day 2 of Week 3.
I'd like to go back to Proverbs again today as we explore a little deeper this concept of knowledge (and by extension understanding and wisdom). Take a look at how the Complete Jewish Bible words the opening six verses to the book.
Proverbs 1:1-6:
The proverbs of Shlomo (Solomon) the son of David, king of Isra'el, are for learning about wisdom and discipline; for understanding words expressing deep insight; for gaining an intelligently disciplined life, doing what is right, just and fair; for endowing with caution those who don't think and the young person with knowledge and discretion. Someone who is already wise will hear and learn still more; someone who already understands will gain the ability to counsel well; he will understand proverbs, obscure expressions, the sayings and riddles of the wise.
Those with the wisdom of God are expected to be a resource for those who do not possess it.  Additionally, the knowledge of God is described as the source of an "intelligently disciplined life". Before we can be a resource of how to live this way, we need to be actually living this way. This is part of the lesson of the Feast of Weeks and why working through Peter's progressive list is so helpful. Have a blessed day!
17
Good morning on this 3rd day of the 3rd week of the Feast of Weeks. Today is Day 17 of 50 of the count to Pentecost.
When we consider knowledge, it has been pointed out the verse from Hosea that too often is only partially quoted – "My people are destroyed for lack of knowledge". Hosea 4 was covered last week on the Wednesday Bible Study. Let's read it again in full, and understand it in context.
Hosea 4:6: My people are destroyed for lack of knowledge: because thou hast rejected knowledge, I will also reject thee, that thou shalt be no priest to me: seeing thou hast forgotten the law of thy God, I will also forget thy children.
God's controversy was first and foremost with Israel's leaders for their lack of leadership as the teachers of knowledge to God's covenant people. As this verse states, the rejection was of the priesthood for their failure, which resulted in the subsequent destruction of the people due to this lack of knowledge. So proper knowledge seems to be the key to safety and good life. As kings and priests in training, we must become immersed in the knowledge of God so that He can trust us to guide His covenant people back to Him – which Paul tells us all about in Romans 9 through 11 because God always keeps His promises!
18
Good morning brothers and sisters – another rainy day here, but happy for spring! Today is Day 18 of our count to 50, corresponding to Day 4 of Week 3. The account in Exodus takes a break chronologically until we hit the middle of month 2 (in a couple of weeks). In Luke's post-resurrection account, we see Cleopas and his friend after they encountered Christ on the road to Emmaus. We saw a couple of weeks ago (on Day 4) how Christ expounded to them beginning at Moses and all of the prophets about the scriptures concerning Himself.
At the end of the amazing experience, they rushed back to Jerusalem to tell the Eleven and those with them all that they had experienced.
Luke 24:33-35: And they rose up the same hour, and returned to Jerusalem, and found the eleven gathered together, and them that were with them, Saying, The Lord is risen indeed, and hath appeared to Simon. And they told what things were done in the way, and how he was known of them in breaking of bread.
I cannot help but be reminded of the number of times that the "breaking of bread" is central to learning, studying and building the body throughout the scriptures – even as far back as Abraham's interactions with God.  "May the Fourth be with you" (haha).
19
Good morning – today is Day 19 of 50 on our count that culminates in Pentecost. Today is Day 5 of Week 3 in the Feast of Weeks.
During last night's Bible Study (on Hosea 6 and 7), we heard about how the covenant people of God turned to other nations for solace, comfort and protection, rather than to God during times of trouble. Habakkuk tells us that this stems from the lack of the knowledge of God and His glory. He contrasts his present time (and we can certainly relate) to a future time when this knowledge of God will cover the earth. Something to consider this week as we ponder "knowledge". Will we be part of the solution?
Habakkuk 2:12-14: Woe to him that buildeth a town with blood, and stablisheth a city by iniquity! Behold, is it not of the LORD of hosts that the people shall labour in the very fire, and the people shall weary themselves for very vanity? For the earth shall be filled with the knowledge of the glory of the LORD, as the waters cover the sea.
20
Good morning everyone – another Sabbath preparation day is here, which means it is Day 6 of Week 3. Today is Day 20 of the count to Pentecost. As we work our way back to 2 Peter in anticipation of the next item on his progressive list tomorrow, I am drawn to a passage later in his 2nd general epistle. For brevity's sake here, we see in vs 16 of chapter 1 that "they did not follow cunningly devised fables" but were eyewitnesses to the the glory of the Father when they were with Christ on the mountain (during what is described as the transfiguration – found in Matthew 17).  Verse 19 (of 2 Peter 1) begins with a very profound statement – "And so we have the prophetic word confirmed…" He goes on, but having the prophetic word confirmed means they were students of it. The events they witnessed simply confirmed what they had studied…and it centred on the authenticity of Christ as Messiah and the Son of God. All of this begins with knowledge – reading the scriptures so that they would be ready for its explanation and impact in their lives. Here we see an example of the progression from knowledge to understanding and wisdom. But it begins with knowledge, as we have seen this week. Have a very blessed Sabbath.
21
Warm Sabbath greetings as we come to the 3rd Sabbath of the Feast of Weeks. We are so blessed to be able to come into the presence of God on this 21st day of the count to 50. As we turn our attention back to 2 Peter, we will see how the foundation of faith, virtue (moral goodness) and knowledge lay the foundation for growth. We mentioned earlier that knowledge precedes understanding (a deep understanding of what knowledge means) and wisdom (why it matters). Peter now takes it to the next level.
2 Peter 1:5-6: And beside this, giving all diligence, add to your faith virtue; and to virtue knowledge; And to knowledge temperance.
Temperance, or self-control, comes from the Greek word egkrateia (G1466). It is defined as the quality of mastering one's desires and passions.
There is so much that can be unpacked from just this one word. As we look back on the covenant people of God, starting today, and going all the way back through the scriptures, from the early Church, back to the prophets and patriarchs, the ability to master desire has eluded us almost ad nauseum. Rather than look to the poor examples from the scriptures, let's get our heads around this concept as we transition from the 3rd to the 4th week. Having recently come through Passover and the Feast of Unleavened Bread, do you remember the areas of improvement you identified? Hopefully we are diligently working on them. Self-control is key. More to come on this topic throughout the week. Please do feel free to share insights on this topic. There are scriptures a-plenty! Sabbath is a good reminder of the need for self-control, knowing that the entire day, not just the time we spend at services, is a convocation where we come into the presence of God. Have a blessed Sabbath.
22
Good Sunday morning everyone as we begin the fourth week of the Feast of Weeks. Today is Day 22 of 50 on our count to Pentecost.
In Acts 24, Paul stands trial before Felix on the charge of sedition. Paul used the opportunity to defend himself by confessing "that according to the Way which they call a sect, so I worship the God of my fathers, believing all things which are written in the Law and in the Prophets" (v.14).
Following this defence, Felix imprisoned Paul under the eye of the centurion while he deliberated on his decision. Some days later, Felix came to see Paul where Paul continued to talk about his faith in Christ. He discussed three topics about this faith:
Acts 24:25: Now as he reasoned about righteousness, self-control, and the judgment to come, Felix was afraid and answered, "Go away for now; when I have a convenient time I will call for you."
Self-control is such an integral part of the gospel that he included it in his defence of the charges of sedition. It had the desired effect Paul intended – he was less worried about his own freedom than he was about placing the mirror of the gospel in front of his accuser. What a mirror it was! His response indicates the message hit home – and to continue would be inconvenient for Felix.
I was fascinated by the thought that self-control was part of Paul's defence of the gospel, but it really does answer why we do (or should do) what we do. The Spirit should empower us to choose to obey God rather than man – that is the essence of self-control. Have a blessed day with your families…and make sure to hug or call your Mom if she's still around – and not just because it's Mother's Day!!
23
Good morning everyone! Today is Day 2 of Week 4, and Day 23 overall of the count to 50.
As we build each week using Peter's progressive list, let's go back to the Proverbs for a moment and look at another aspect of wisdom and see if we can connect it to yesterday's posting.
Proverbs 1:20-21: Wisdom calls aloud outside; she raises her voice in the open squares. She cries out in the chief concourses, at the openings of the gates in the city she speaks her words.
Using the tool of personification, wisdom "raises her voice in the public square". This is the expectation of those WITH wisdom – mature disciples of Christ. If you read further, the unconverted (those without wisdom) are broken down into three categories: the simple, fools and scorners. Wisdom's message of repentance will be heard by some, and to those God will give His spirit to. However, the scorners (later referred to as those who mock) will NOT hear and repent – yet they must still hear the word.
The preaching of the gospel, which we saw yesterday, includes the message of self-control, are for those who will choose to repent, AND for those who openly mock and reject. To those in the latter group, this is the gospel being presented as a witness – so that they cannot say they did not hear.
It is amazing to see the preaching of the gospel covered in the very first chapter of Proverbs. Again, the thread continues to be woven through Law, Prophets, and Writings, which includes Proverbs.
Have a blessed day.
24
Good morning on this 24th day of the count to 50. Today is Day 3 of Week 4.
Let's stay in the wisdom book of Proverbs this morning for today's reference.
Proverbs 25:28: He that hath no rule over his own spirit is like a city that is broken down, and without walls.
The Hebrew word for "rule" is matsar (H4623) and means "subjective control" or "restraint". So the ability to utilize self-control comes from within – i.e. utilizing the Holy Spirit, given by God at baptism to help make us more complete (Gk: telios) in Christ.
We can see what happens to nations fail to secure the boundaries of their borders. – chaos ensues. God's Law, written on our grafted-in hearts (Jer 31:33) helps guide us in this regard. It acts not as a shackle but more as a guardrail. We see this concept outlined for us in the Torah.
Deuteronomy 22:8: When you build a new house, then you shall make a parapet (low wall or guardrail) for your roof, that you may not bring guilt of bloodshed on your household if anyone falls from it.
As we continue to build through this count, may we continue to seek after God and build the character required of kings and priests. Have a blessed day.