Tools of Deception
Eph-5:11 (NLT) Take no part in the worthless deeds of evil and darkness; instead, expose them!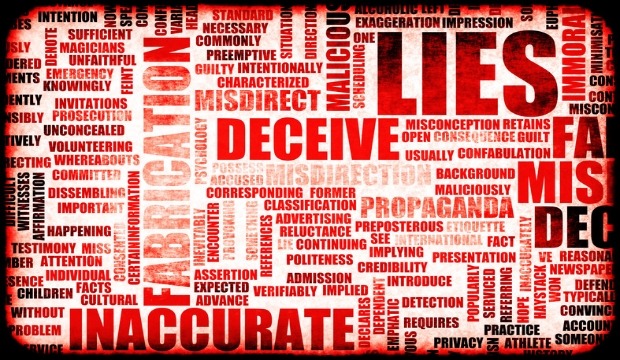 Q5 – What are some tactics used by deceivers to trick people?
Summary:  Jesus warned his disciples … Mat 24:4 … "Take heed that no one deceives you."  This verse makes clear there are deceivers "out there" AND that to guard against deception requires awareness and effort!
Please check out the materials we offer below to help you guard against false teachings and the actions of deceivers.
=======================================================================================
Church of God International Resources: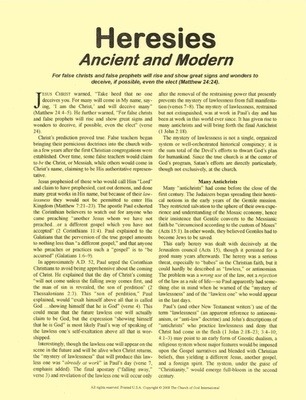 Booklets – DEV-Devil You Say
Booklets – UFO-UFOs Exist But What Are They?
Booklets – HAM-Heresies Ancient And Modern
Booklets – RAB-Needed A Rational Approach To Bible Prophecy
Booklets – RGT–What Is The Real Gospel Truth
Booklets – CMR–Why Christ Must Return
Booklets – HBO-How You Can Be An Overcomer
Article – Rules Of Biblical Interpretation.pdf
Armor of God (YouTube Video) – MJ – Mistakes and Spiritual Growth
Armor of God (YouTube Video) – TB – The Adversary
Armor of God (audio) – TB – Truth Is It Important?
Armor of God (audio) – Armor-0440-BJ-TheDevilsWay.mp3
Sermon (YouTube Video) – WH – Don't Be Deceived
Sermon (YouTube Video) – MJ – Why We Need Mistakes
Sermon (YouTube Video) – GR – Why did Jesus spend 3 days and 3 nights in the grave?
Audio Sermon – GR – How Easter changed to Passover
Audio Sermon – CGI-2000-08-VS-BadTheology.mp3
Audio Sermon – CGI-2010-53-WW-WhyWeBelieveWhatWeBelieve.mp3
Audio Sermon – CgiSermon2015-BillWatson-BewareOfDoctrinalCompromise-C551.mp3
CgiBurlington-2019-AdrianDavis-AGradualDescentintoMadness.mp3 (PTSD, Brainwashing from Constant stress,Fake Peleton Outrage)
CgiBurlington-2019-AdrianDavis-WeaponsofMassInstruction.mp3 (Deconstructing logic,to feelings,Christians future role to Teach)
CGI2017-99-BillWatson-WilesoftheDevil.mp3
Cgi2017-99-MikeJames-GoingtoSleep.mp3
CGI2017-63-WayneHendrix-OneWhoBlindstheMind.mp3
CGI2017-35-TonyBuchert-BewareofFalseTeachings.mp3
CGI-2018-06-DRusinko-FalseWitness.mp3
Cgi-2019-BillWatson-DangerOfFamiliarity.mp3
Blog – LC – Lets-talk-about-doctrine
Blog – Unlearning the World
Blog – Growth-and-maturity
Blog – BB – SPIRITUAL HONESTY AND INTEGRITY
Blog – As-a-roaring-lion
Blog – Quench-not-the-spirit
=======================================================================================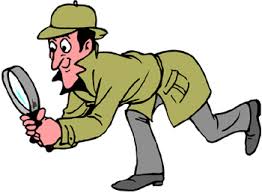 Links to Fact pages (wiki) and to others (who have been referenced in CGI Booklets or presentations):
Wikipedia – Deception
Types of Deception include:
Lies: making up information or giving information that is the opposite or very different from the truth
Equivocations: making an indirect, ambiguous, or contradictory statement
Concealments: omitting information that is important or relevant to the given context, or engaging in behavior that helps hide relevant information
Exaggerations: overstatement or stretching the truth to a degree
Understatements: minimization or downplaying aspects of the truth
Motives for Deception include:
Instrumental: to avoid punishment or to protect resources
Relational: to maintain relationships or bonds
Identity: to preserve "face" or the self-image
=============================================================================
Notes from some great CGI sermons (1 page PDF files)
=======================================================================================