Welcome to the Kitchener-Waterloo Congregation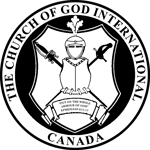 Welcome to our website and thank you for taking an interest in the Church of God International, Kitchener.
We strive to provide a safe haven for those searching for truth and a place for those who seek purpose in a world that hangs its head down in hopeless despair. We offer you a place to learn the real purpose and meaning of your existence, a place where you can find fellowship and support as you face the challenges in life, many of which just seem overwhelming.
This is not a church offering man's philosophy, but one founded on the sure and precious Word of God. It is His Word that offers us a way of life that brings happiness and security to those courageous enough to accept God's calling. This same God lovingly gave His Son that we might have life with a hopeful future. As you read this, you may very well be receiving a calling from your Creator. We are encouraged to "seek Him while He may be found." Listen carefully to the meaningful words of Jesus, "Come to Me, all you that labour and are heavy laden and I will give you rest." We invite you to attend with us every Saturday at Scholar's Hall 888 Trillium Dr. Kitchener ON. We are here to serve you, please contact:   [email protected]  or call  519-804-1533.
To reach our Pastors directly, contact:
– Ken and Marie Allen   [email protected]
– Richard and Grace Dubler   [email protected]
We look forward to hearing from you. May God bless you as you seek a relationship with Him.